The chart below provides the Product Update schedule for a given period and supported versions.

March 2013, we will provide the last Product Update for Sage Abra Suite v9.0x and for Sage HRMS v10.1

The chart below outlines the versions that will be supported with Product Updates.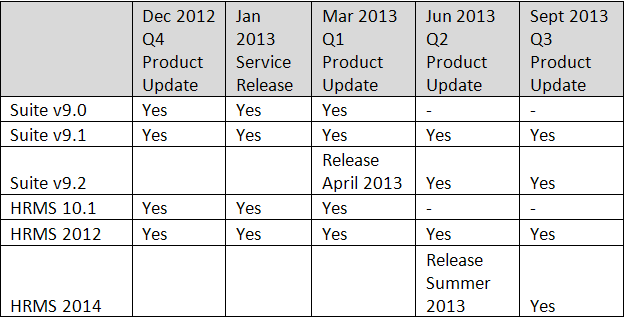 This information is current as of today but there may be changes to the scheduled Product Updates for any particular version. Please review Knowledgebase Article "Versions of Sage HRMS supported for product updates" on the Customer Portalwebsite.

Note: If you are also using Sage Employee Self Service or Sage Abra Benefits Messenger at your location, please contact Customer Support or your Business Partner before performing a software upgrade.